Why Casa Solution…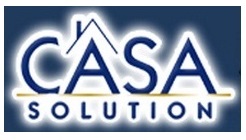 Why Promote Your Property with Casa Solution?
Please email us at info@casasolution.com or call one of the Casa Solution Boquete offices at 720-1331, 720-2060, 6480-5456, 6480-5411 and we'll be pleased to answer your questions.
The best reason to promote your property with Casa Solution is that we get results.  Casa Solution has generated sales and rentals for hundreds of property owners.
One of the reasons is that the company invests in the best Panamanian employees with excellent work ethics, talent and integrity, then provides them with the tools, training and support to succeed.  Most are multilingual and usually English speaking.
Casa Solution spends heavily on web promotion and development, high profile offices, and other innovative marketing efforts to ensure that your property is highly visible and actively promoted to your target market. As a result, properties listed with Casa Solution are shown to many qualified buyers often generating a stream of good offers.
The company offers you the flexibility of choosing your marketing plan with exclusive and nonexclusive listing options.
When you get the signed sale agreement and the deposit has been placed, we actively stick with the process ensuring everything stays on track until the deal is complete.
Casa Solution has a reputation for doing what we say we're going to do, for under-promising and over-delivering and for getting the job done.   The work is performed with a commitment to honesty and good faith throughout the process.
We would greatly appreciate the opportunity to find a Buyer for your property!
Just call, email or stop into one of Casa Solution's offices to sign up your property and we'll get to work.
Client Reviews: Casa Solution has helped hundreds of satisfied clients buy and sell property in Panama. Here's what they say about Casa Solution.
For More about Great Reasons to List with Casa Solution, click here.
For detailed information about the Selling Process, click here.
See 56 Examples of the Many Properties Recently Sold By Casa Solution – click here