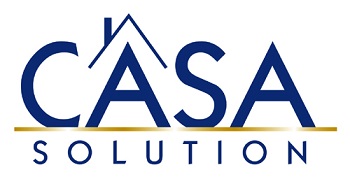 "Having been a top producing realtor for many years with Re/max in South Florida,(Remax Hall of Fame) it is very easy to spot a top real estate firm.
We recently moved from Manuel Antonio Costa Rica where we had business interests and our personal home which was a year around home for us for 11 years. We purchased two separate properties which adjoin each other in Alto Jaramillo in Boquete Panama.
Casa Solution handled both transactions for us and they were extremely professional in all aspects of our transactions. Staff was always on alert and communications were prompt and accurate based on the current information available. We were also given recommendations to wonderful support staff such as Attoneys, Bankers, etc and that was such a help to make the transactions go smoothly which they did.
We would certainly recommend Casa Solution to anyone buying or selling property in this area.
They are true Professionals and will take care of all your real estate needs.
It can be very confusing for North Americans coming into Panama who many times do not speak Spanish. Not only can they handle the language barrier but also know the laws that we are not familiar with as well. Two very important points to consider to make sure you have a successful transaction!!!!!!. Have a good realtor and a very honest Attorney.
Casa Solution was a wise and wonderful choice for a Real Estate Firm for us and you should certainly consider them for all your needs here in Boquete." — Ken and Kim Nelson
Thank You Ken and Kim!
We are deeply grateful for you.
You have made a difference in our lives and in the lives of our families.
We are committed to serving you.