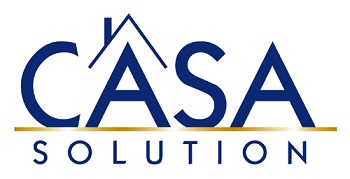 "A special thank you to everyone at Casa Solution for the extraordinary efforts to close our condo yesterday. I have been a licensed realtor for 34 years in Texas and I confess that this closing was the most complex and time consuming closing of my career.
So many people involved, representing so many different interests, that had to move forward together at the same time, was a real challenge and often frustrating.I was originally referred to Casa Solution by several friends in Boquete, then again by Lauretta Bonfiglio. Nonito did an excellent job negotiating what we all thought was a simple 30-day cash close.
In the coming weeks we discovered that when our condo project was originally submitted to the Public Registry in 2008, incorrect plans and legal descriptions had been filed. The Title Correction required cooperation from attorneys representing: developer, the HOA, Buyer, Seller, attorneys for all 20 owners/corporations of the complex and it's Board, not to mention the challenge of working with governmental entities such as Notary and Public Registry!
To say this closing was a challenge for the experts is an understatement!
A Special Thank You to Everyone at Casa Solution!
You have earned your commissions, many times over and I will give you the highest of references to all that contact me. I hope your efforts with our sale will come back to you 10 times over in new business.
You are the best in Boquete!!! Janeth, I want you to know that without your masterful guidance and "Pleasant, Persistent, Persuasion, On a daily basis", we would never have made it to close!
The way you kept all of the attorneys and parties moving forward gently with the best of attitudes, was masterful to watch! We wish the best to all of you!
— Warm Regards, Donna Garrison, Broker/Owner, Austin Lakeside Properties"
Thank You Donna!
We are deeply grateful for you.
You have made a difference in our lives and in the lives of our families.
We are committed to serving you.