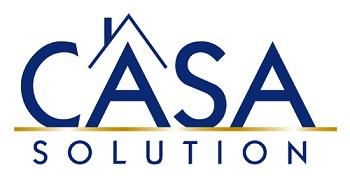 "Casa Solution went above and beyond to ensure our every need was taken care of and that we thoroughly understood every step of the process.  Without exception, they were eager to assist us, whenever or whatever we needed ! They are an excellent problem solving team !
The staff at Casa Solution is an incredible team of talented, dedicated, friendly professionals. They are prompt, thorough, patient, knowledgeable, experienced, and service oriented. Their excellent communication with each other (and with their clients) helped ensure every detail was triple-checked and accurate; our every need was promptly and correctly handled.
This was our first real estate transaction in Panama and neither of us speak or understand much Spanish. Casa Solution was representing the Seller in our transaction; we were the Buyers. You would have never guessed it, given the level of customer service we received ! From start to finish, the staff at Casa Solution were dedicated to ensuring all parties were fully & accurately informed and any roadblocks to closing the deal were professionally resolved."
— Rod and Debe Emerson
Thank You Rod and Debe!
We are deeply grateful for you.
You have made a difference in our lives and in the lives of our families.
We are committed to serving you.