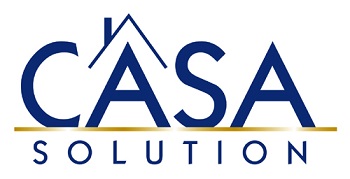 "Because of Casa Solution, we are living in the house of our dreams.
We don't think any other real estate company would have gone the extra mile to help us acquire our house.
The house was tangled up in legal problems. The staff at Casa Solution never missed a beat in navigating through.
Communication and integrity are the keys to great customer service in real estate transactions. The team at Casa Solution understand this. Casa Solution kept us informed throughout the entire process of buying a home. They kept us in the loop during our entire transaction. Every staff member was professional and caring. They understand that communication is the key to customer service.
Casa Solution gave us so much guidance and LISTENED to what we wanted in a house. Our agent showed us houses that had the features we wanted and did not waste our time.
Casa Solution staff helped to make sure our transaction went well with communication all along the transaction process.  They have a very knowledgeable team who have integrity, personality, and they understand how to listen to their clients." — Barbara and David Oakley
Thank You Barbara and David!
We are deeply grateful for you.
You have made a difference in our lives and in the lives of our families.
We are committed to serving you.