By Georgina Noack May 17, 2023 – 9:03AM
Excerpt: "Prepare to be amazed by the extraordinary world of specialty coffee at the Brew Lab Cafe in Penrith, Sydney. Offering what is hailed as the "rarest coffee in Australia," this brew is not your average cup of joe. It is a meticulously crafted and appointment-only experience that comes with a hefty price tag of $1500.
Cafe owner Mitchell Johnson, who has had the privilege of tasting this phenomenal creation, attests to its exceptional nature. "It's the kind of coffee that makes people cry. I know it sounds unbelievable, but it has brought customers to tears," he revealed to The Daily Telegraph.
This unique coffee hails from Panama and is a single origin variety grown near the base of a volcano, situated at an impressive altitude of 1700 meters. The beans used are considered some of the finest in the world, surpassing 90 points on the official 'specialty' grading scale, which sets the standard for outstanding coffee as defined by the Specialty Coffee Association.
With its exclusivity and exceptional quality, the beans used in this $1500 brew remain a closely guarded secret. Ninety Plus Estate, the producer behind this remarkable coffee, refuses to disclose the specific variety or batch number, adding to the allure and mystique.
Drinking this coffee is not just an ordinary experience; it is an appointment-only affair. The Brew Lab Cafe orders the beans when a customer makes a reservation, initiating a meticulous process that involves roasting the beans in Panama and transporting them to Australia via private jet.
The brewing process itself is a labor-intensive labor of love. Every detail is carefully considered, from precise measurements to pre-dampened filter paper and multiple pouring sessions using water heated to a specific temperature of 94 degrees Celsius. Even a slight deviation from the exact timing or temperature can dramatically alter the end result.
As the coffee cools down, its flavors undergo a fascinating transformation. Notes of peach, strawberry, lemonade, rose, and juniper emerge, creating a sensory journey that unfolds with every sip. The Brew Lab Cafe offers this extraordinary brew in a special "after-hours experience," where customers are guided through the entire process, enhancing their appreciation of this exceptional beverage.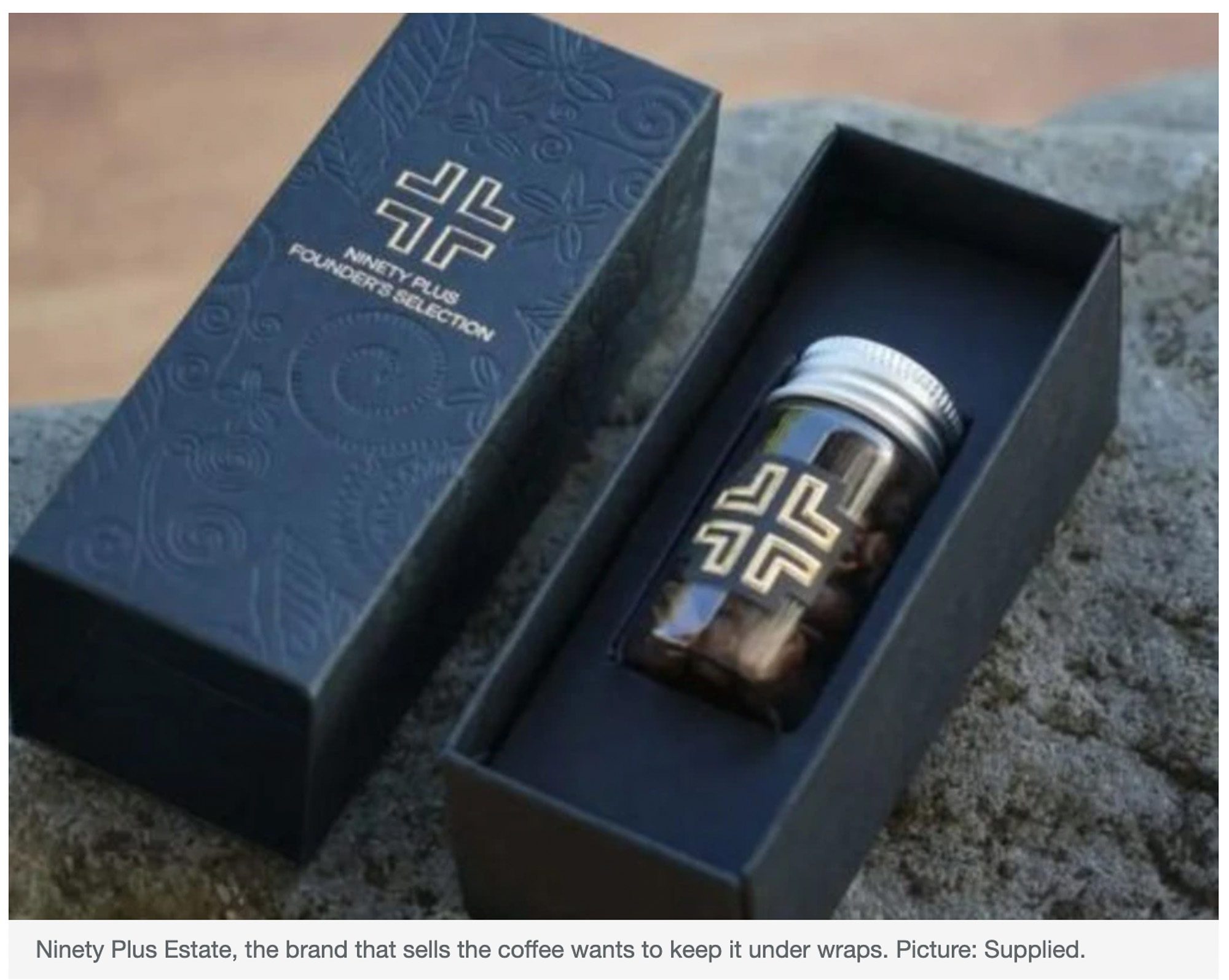 Indulging in this $1500 coffee is an opportunity to venture into a realm of unparalleled flavors, craftsmanship, and exclusivity. It goes beyond the ordinary cup of coffee, allowing you to immerse yourself in a world where passion, meticulousness, and extraordinary taste converge."
Full Article: https://www.news.com.au/lifestyle/food/drink/western-sydney-cafe-offers-1500-cup-of-coffee-that-has-brought-people-to-tears/news-story/f8bb288402e3bae2fe75f8e46c83ff0e
More Panama coffee news….
If you're interested in coffee farms with rich volcanic soil or ranches for sale in Boquete and Chiriqui please our Casa Solution Coffee Farm listings here.
View this post on Instagram