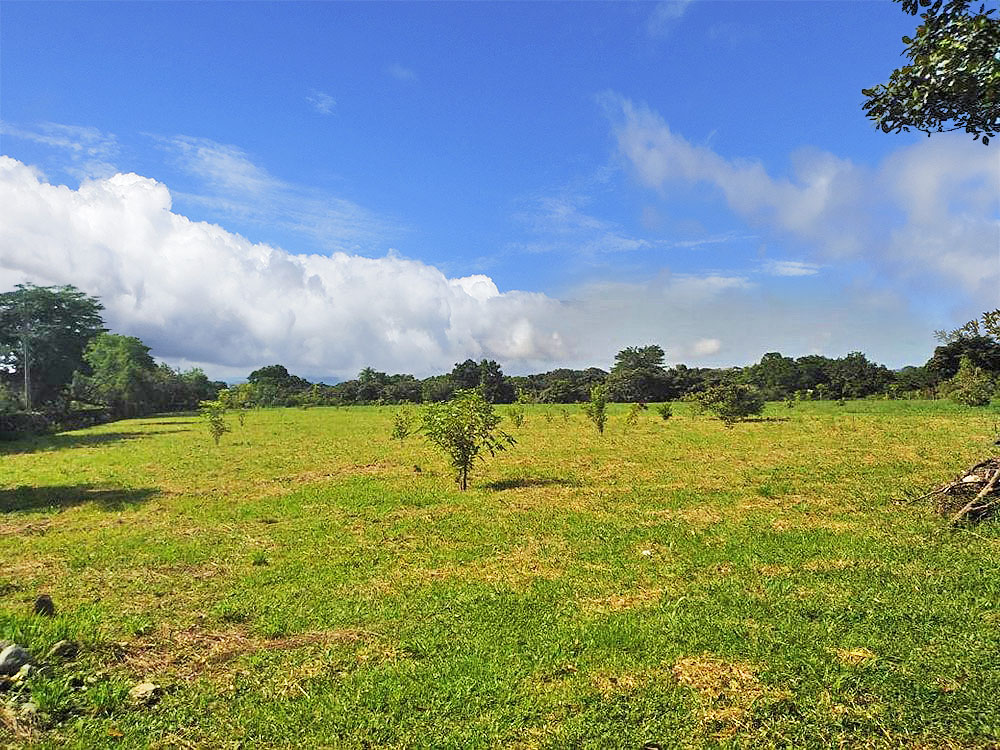 River Ranch, Panama 5 Acre Plus Lot for Sale with River Frontage & Three Wells Near Boquete Lote de 5 Acres  Más 3 Pozos – Cerca de Boquete en Venta con Frente de Rio, River Ranch, Panamá
Lot Size
: 20,921 Sq.M
5.17 Acres
Location
: Macano, Boquete, Panama
Located just next to Boquete, Panama in Macano de Cochea in River Ranch Farms is this pretty lot for sale. It is 25 minutes or less to downtown Boquete, 30 minutes from Enrique Malek International Airport and 20 minutes from David (second largest City in Panama).
Beautiful corner lot with a rock fence already built along the road and almost 600 feet of river frontage.  It is perfect for your ranch style home, horse keeping or for a horse arena.  Also cabins by the river would be great here.  Electricity is already in the property and water is also available, plus 3 existing wells.
This could be your little piece of tropical paradise.
More than 100 fruits trees already planted including Lemon, Lime, Orange, Tangerine, Coconut, Caimo, Zapote, Papaya, Mango, Avocado, Soursop, Lychee (mamon chino), Guava, Kumquat and Black berry (mora china) plus many flower trees.
Please contact Casa Solution if you would like to view this property or have questions about this River Ranch Lot for Sale Near Boquete in Panama.
---
Lote de 5 Acres  más 3 Pozos  Cerca de Boquete en Venta con Frente de Rio, River Ranch, Panamá

Ubicado justo al lado de Boquete, Panamá en Macano de Cochea en River Ranch es este bonito lote en venta.  Está a 25 minutos o menos del centro de Boquete.
Es un lote de esquina con una cerca de roca ya construida a lo largo del camino.  Es perfecto para su hogar de estilo rancho, para el mantenimiento de caballos o para una arena de caballos.  También las cabañas junto al río serían geniales aquí.
La electricidad y el agua están disponibles, además de 3 pozos ya existen en la propiedad.
Este podría ser tu pequeño pedazo de paraíso tropical.
Ya se plantaron muchos árboles frutales y de flores.
Por favor comuníquese con Casa Solution si desea visitar esta propiedad o si tiene preguntas acerca de este lote de River Ranch en Venta Cerca de Boquete en Panamá.