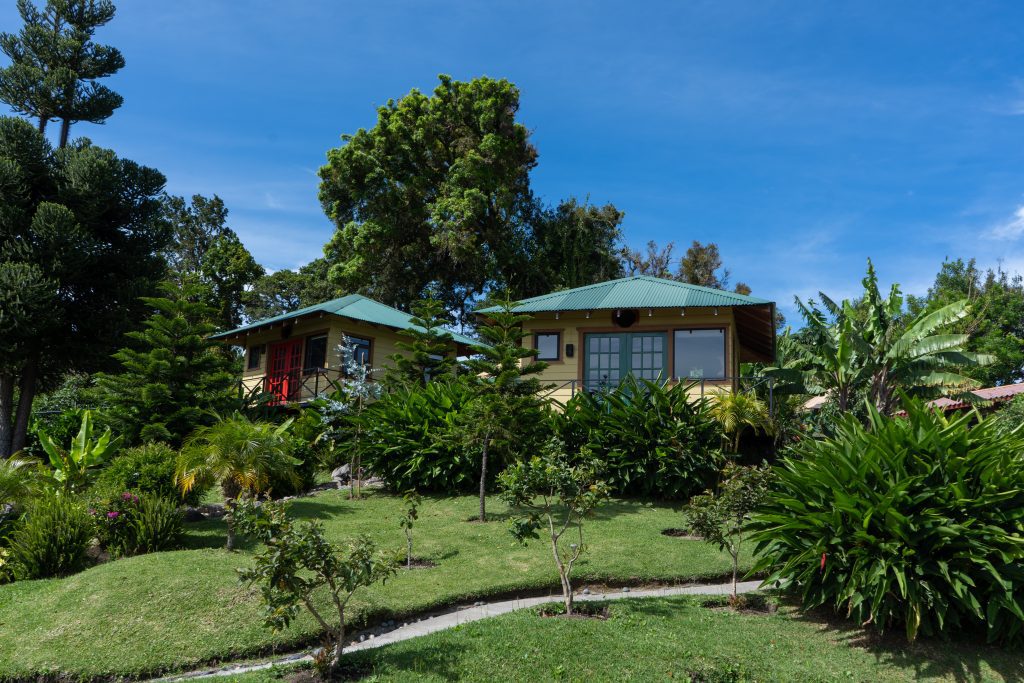 Private Compound Offering 3 Options for Short Term or Vacation Rentals
Location
: Alto Quiel, Boquete, Chiriqui, Panama
This stunning park-like setting with vistas to the islands of the Gulf of Chiriqui, protected by mountain forest and illuminated by the nightly journey of the moon and stars across the heaven, now can be your home in the highlands of Boquete.
A well paved tourist route ensures a scenic drive to Boquete Town in less than 15 minutes.
The compound sits on one acre and each rental unit is socially distanced from every other unit this ensures healthy privacy for our renters.
Choose among 3 sizes and floor plans:
Two stylish cottages hand crafted of native sustainable woods. Each equipped to serve life's essential needs.
One garden apartment featuring a 16' x 8' reproduction of Paul Gauguin's masterpiece " Where do we come from, What are we, Where are we going?"
One pavilion style abode well suited to a nature oriented way of life. Offers detached modules for sleeping, cooking and bathing.
Each rental unit has a private balcony, deck and yard.
Inquire for short term rental rates.
Features of The Villa Gauguin:
Paved walkways/Fully fenced
Electronic gated entry
Secure parking
Spacious, well equipped laundry facility
Herb gardens
Maturing fruit trees
Minibus transportation passes our gate
Located on the Agroturismo and Coffee Circuit, near Finca Lerida, Volcan Baru National Park, the Quetzal Trail, the Pipeline Trail and 3 Lost Waterfalls.
We are American owners, permanent residents of Panama for 20 years, living on the property with our border collie, Rocky.